Please visit us on MacRae's Blue Book
for our seasonal specials.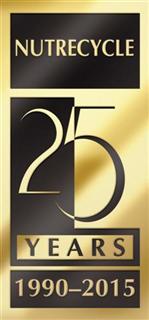 Your Solution to Reuse
Nutrecycle is a multi-service industrial recycling company, celebrating 25 years of business. We are privately owned and located in east central Iowa, but conduct business within 32 states, including Canada.
Our focuses lie with deicing products (ice melt, rock salt, road salt, calcium chloride, potassium chloride, magnesium chloride, salt solution, etc) and biodiesel products (vegetable oil, animal fat, off spec B100, ASTM B100, wet methanol, and glycerin). However, our full product list is extensive, some of which include chemicals, plastics, and corn/soy byproducts. Please visit our Products page for a complete listing.
Nutrecycle's list of Services includes waste management, on-site evaluation and logistics, and alternatives for disposal or reuse of materials. We specialize in locating the best logistical market for "out of the ordinary" recyclable materials. We assist with removal of waste materials from facilities, modifying the materials to a reusable form, and then market the newly recycled products. Whether your company is looking for removal of waste or locating recycled products, we can assist with your needs!
We work with companies of all sizes--whether a major manufacturing facility or small business, we can work with you in marketing and recycling materials in a cost appreciative manner. Please Contact Us to discuss your needs and how we can assist!
For search engine registration try this:

Learn More: